Littledata's Carthook connection is an advanced analytics integration that tracks sales, refunds, checkout steps, and marketing attribution for payments made via CartHook in your Shopify store. Our app sends the improved data directly to Google Analytics or Segment.
note:
Littledata's script works with the Google Analytics cross-domain linker, picking up a cookie ID from your website which we can link with the order once it's purchased on Shopify.
Quick install guide
note:
To activate the CartHook connection, you need to install our Shopify app first. Step-by-step instructions are provided in our help guide. Once you have installed our app from Shopify, then from your Littledata account, follow the steps below.
Step 1. Go to the Connections tab and search for CartHook. Then hit CONNECT:

Step 2.  Authorize CartHook: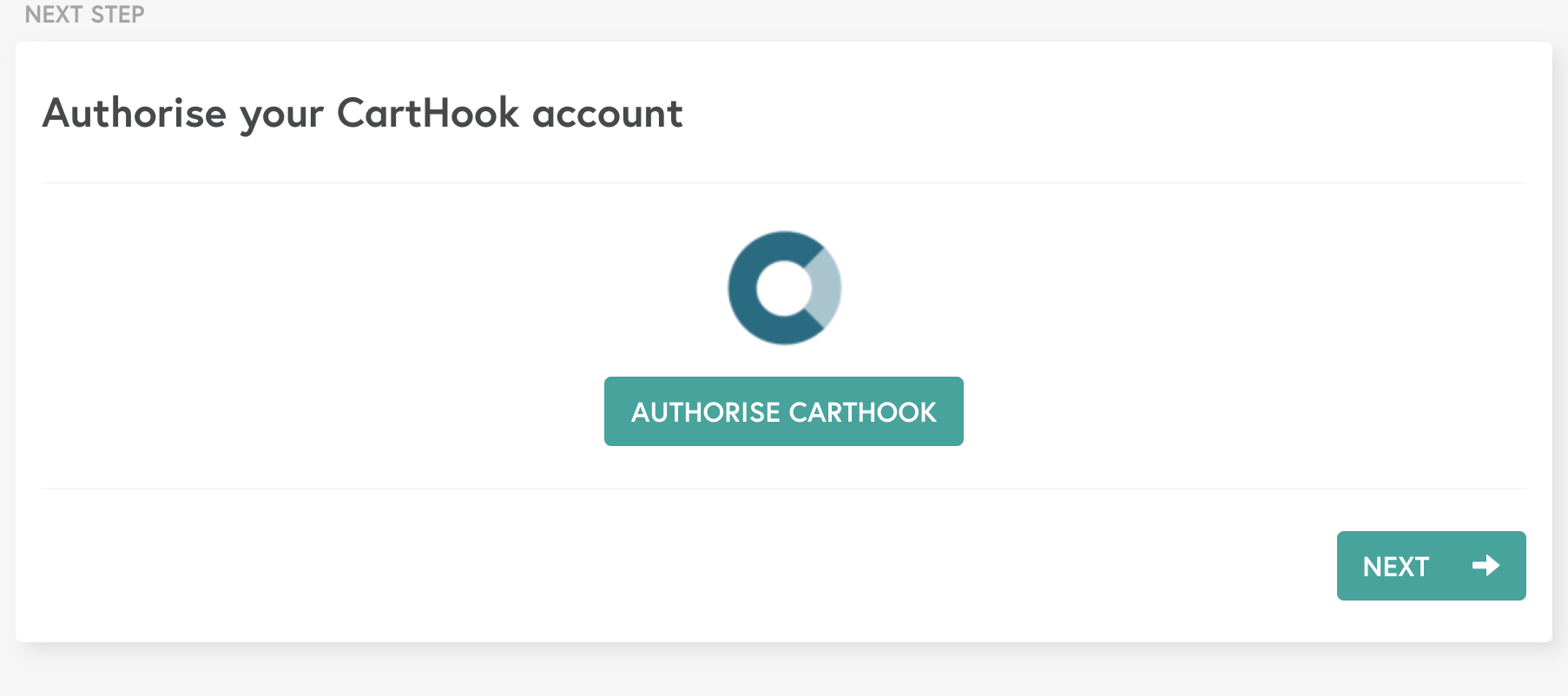 Step 3. You will then be redirected to your CartHook account. Click the green Install App button: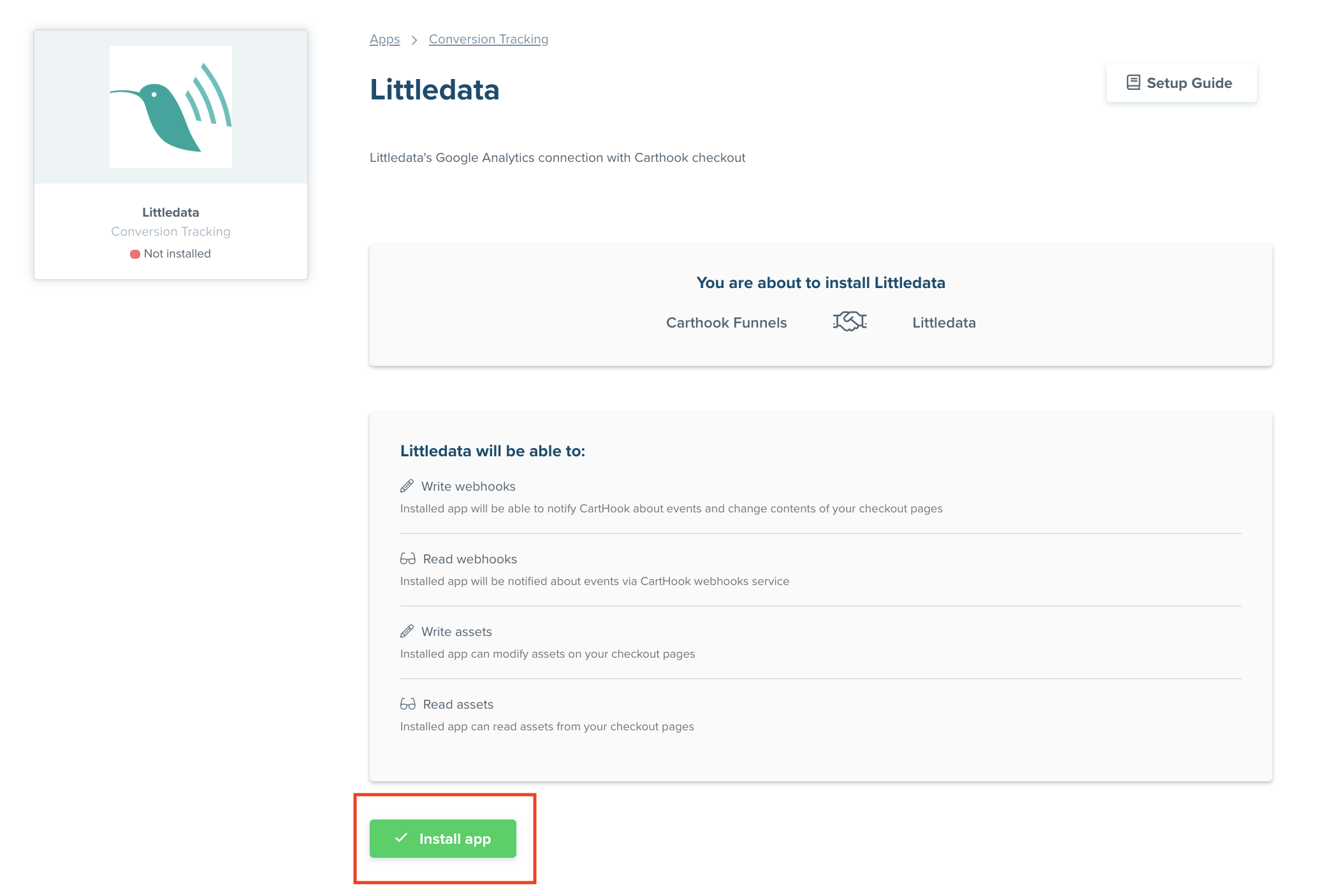 If you do not get redirected to the Littledata app but to CartHook's login screen, enter your login credentials and then go back to your Littledata dashboard and Authorize CartHook again.
Path:
Littledata Dashboard >> Connections tab >> CartHook to Google Analytics >> Click Authorise
Step 4. Then go to the Apps tab in your CartHook account and disable the Google Analytics integration.
note:
When you installed our main Shopify connection (a prerequisite for this CartHook setup), Littledata added a smart tracking script directly to your storefront. Default Google Analytics tracking is no longer needed, as we add a more sophisticated version. Disabling your existing GA integration ensures that there is no duplicate tracking of data.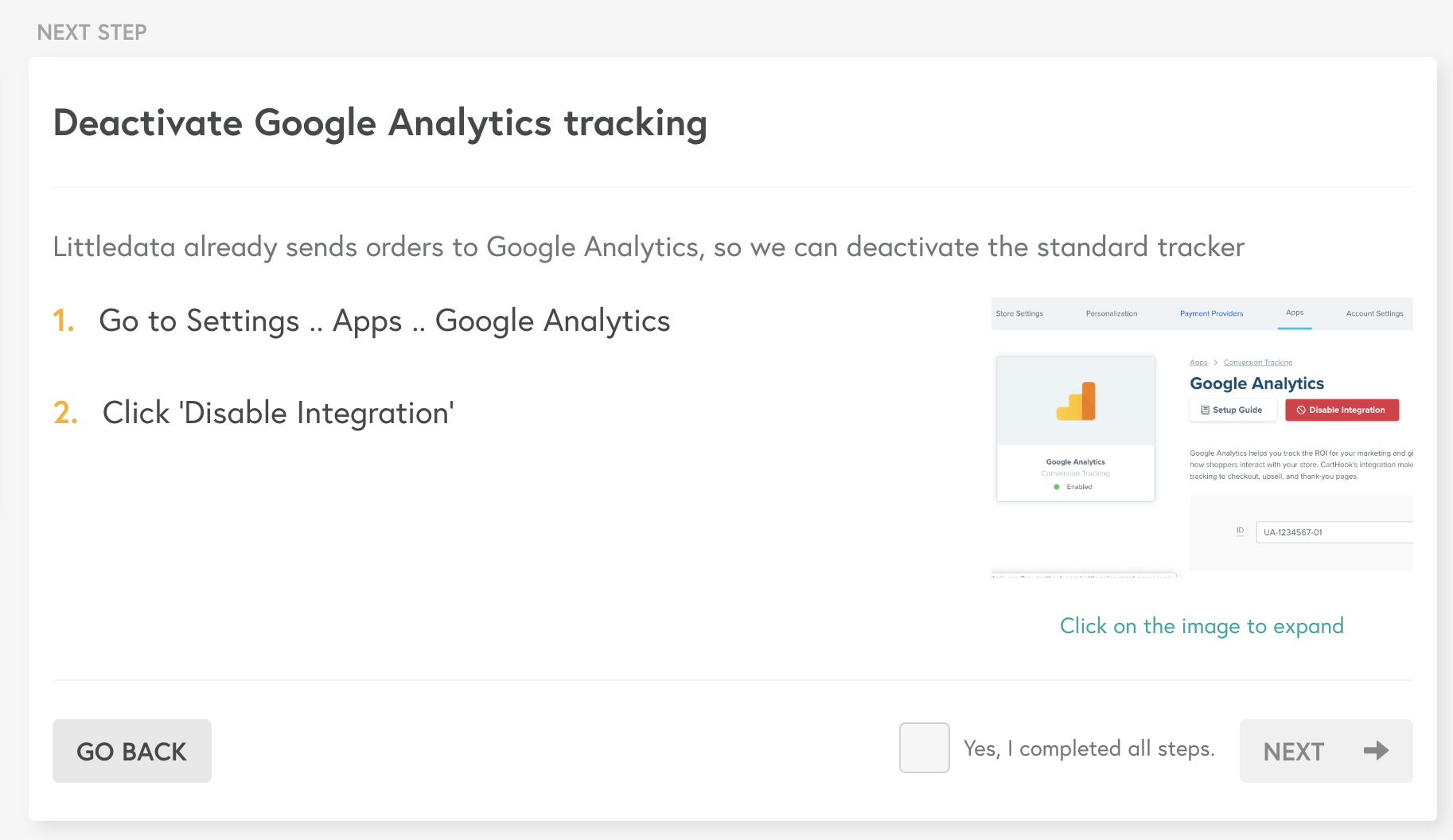 Step 5. Next, go to Funnels and deactivate funnel-level tracking: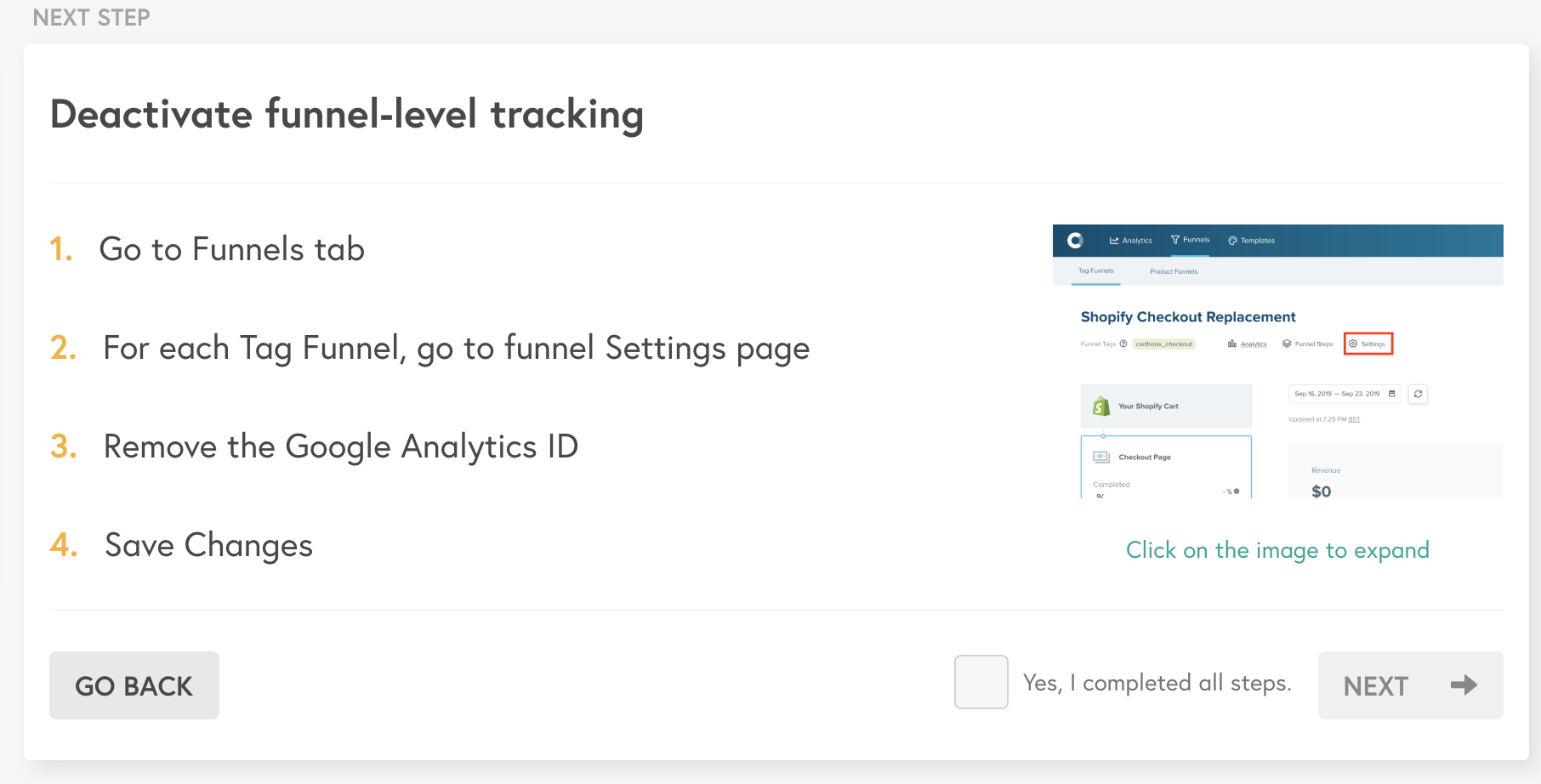 Step 6. Your CartHook connection setup is now complete!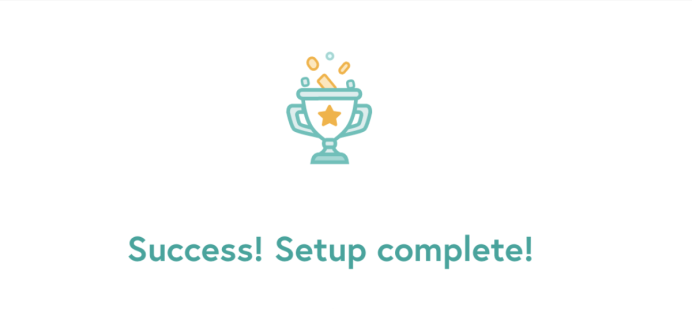 You will start seeing sales being attributed to your marketing channels in Google Analytics.