Overview
You can connect Google Analytics to Littledata after installing one of our Shopify apps, or on its own. This is a separate connection that enables Littledata to benchmark your site, audit your tracking, and (optional) add custom dimensions to calculate customer lifetime value (LTV).
Setup steps
In the Littledata app, go to the Connections tab and select CONNECT on the Google Analytics to Littledata tab.
Step 1. Choose a connection type: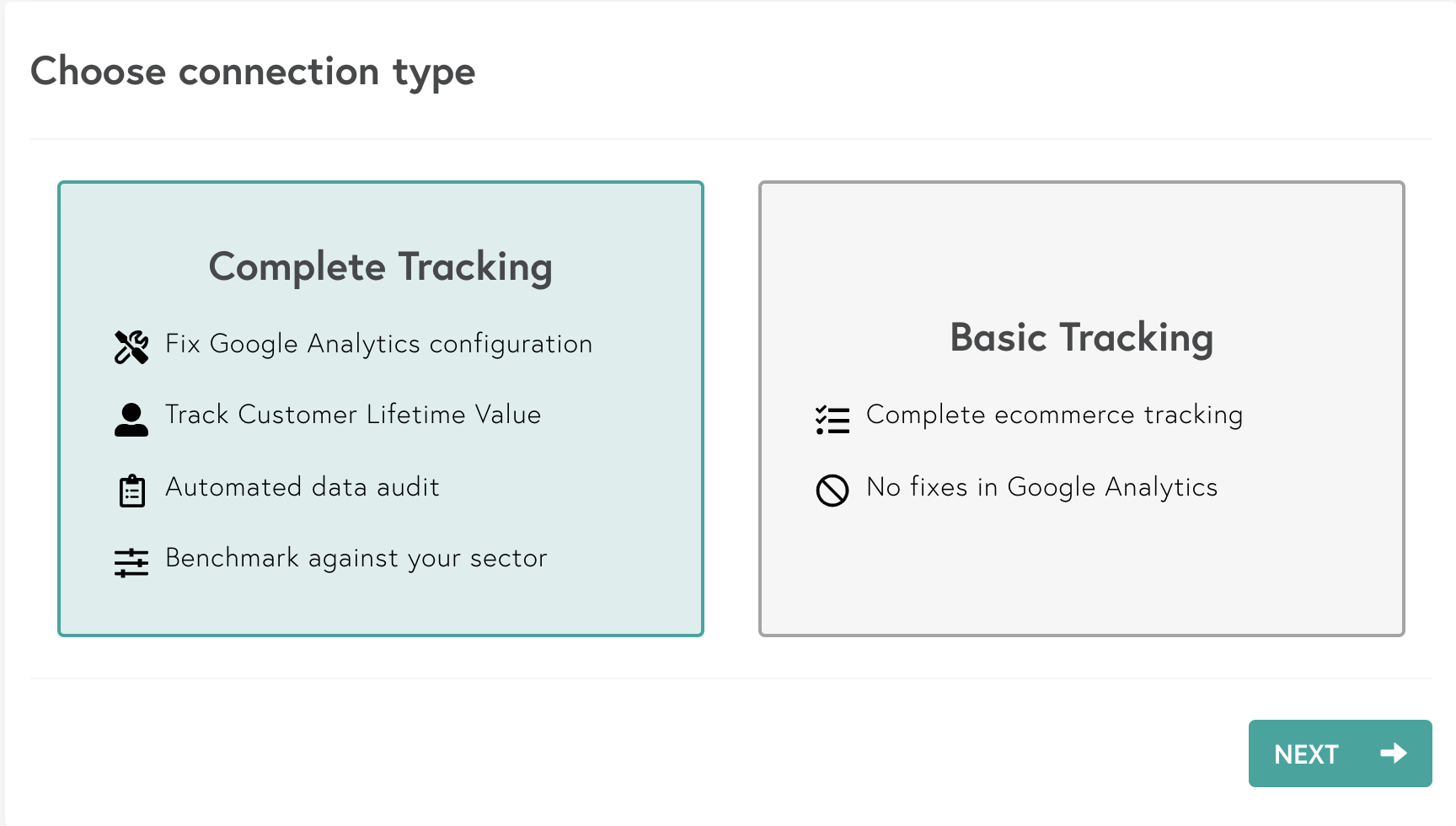 note:
The benefits of each connection type are listed in the on-screen instructions as seen above.
The Basic Tracking option requires read access to your Google Analytics. This option enables an automated data audit and ecommerce benchmarks.
The Complete Tracking option includes all Basic Tracking benefits, plus much more. This option requires edit access to your Google Analytics; by choosing this option, Littledata will fix your Google Analytics configuration and apply custom dimensions to help you track Customer Lifetime value in Google Analytics.
tip:
We highly recommend using the Complete Tracking option to take advantage of Littledata's tracking capabilities.
Step 2. After choosing one of the above options, you will need to Authorise Google Analytics access:
Step 3. Choose a Google Analytics view; you will be allowed to choose a view only under the property you have installed our Shopify app on:
Step 3. Next, Littledata will apply fixes to your Google Analytics configuration; once the setup is complete, you will see the below screen:
note:
It might take a few minutes for the configuration to be completed. Do not refresh the page.