Littledata's Google Optimize connection allows Google Optimize to be loaded on all pages. Follow the instructions below in order to complete the connection setup.
We recommend this over installing via Google Tag Manager, as it ensures the Optimize initialization is in sync with the anti-flicker snippet and gtag tracker.
Step 1. Go to the Connections tab in the Littledata app, find the Google Optimize connection and click CONNECT.

Step 2. Insert your Optimize container ID. You can find the container ID under Container setup > Container information in Optimize: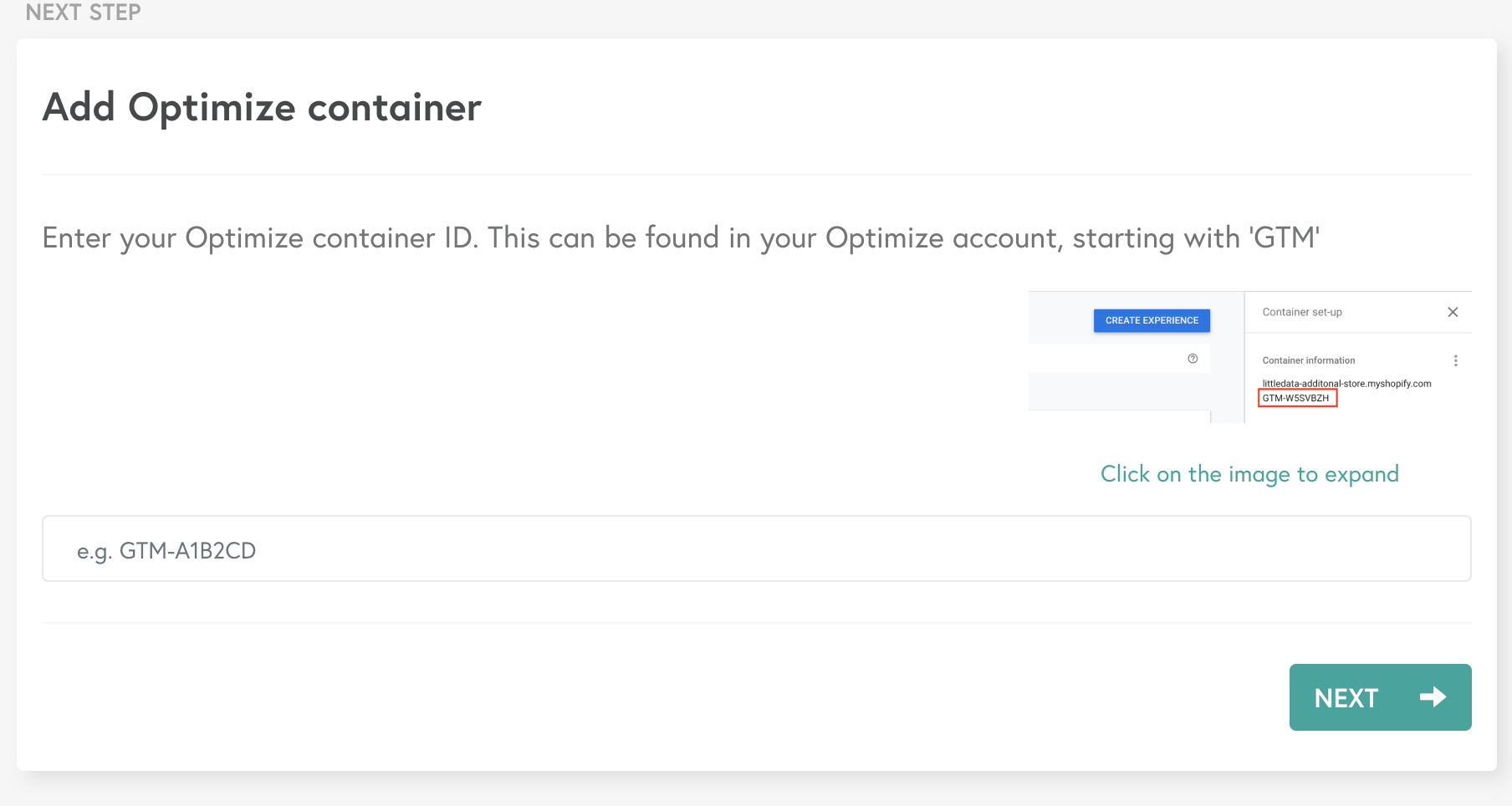 Step 3. Select either the Recommend route or the No Anti-Flicker route. In the Recommended route, we add the anti-flicker snippet to the Littledata script; you can opt-out of this by choosing the No Anti-Flicker route.
Select the route you want and click NEXT.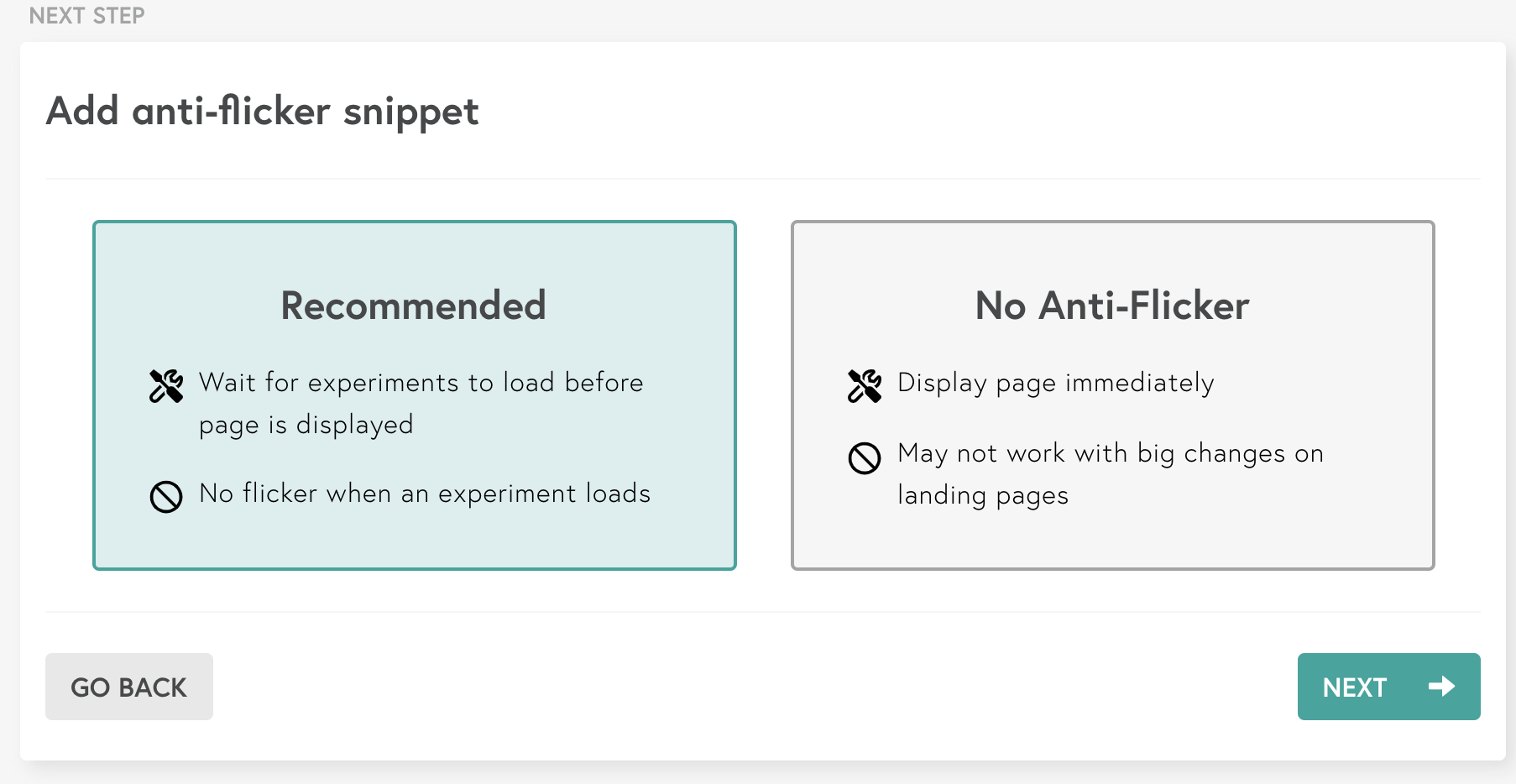 note:
The anti-flicker snippet is recommended for a better user experience. You can find more information about it here.
Step 4. Your setup is complete! Optimize is now loaded on all of your web pages.