Littledata's Facebook Ads connection automatically pulls ad costs and campaign details into Google Analytics.
This is a quick setup guide to automatically connect the platforms.
You'll need:
Littledata account (any plan)
At least one Facebook Ads account (you can select multiple)
Google Analytics account with edit permissions
note:
Did you know? Littledata's Facebook Ads connection works for both Facebook Ads and Instagram Ads!
Setup steps
Step 1. Go into your Littledata dashboard and search for Facebook Ads under the Connections tab.
Click CONNECT.

Step 2. Sign into a Facebook account that has access to one of your Facebook Ads accounts: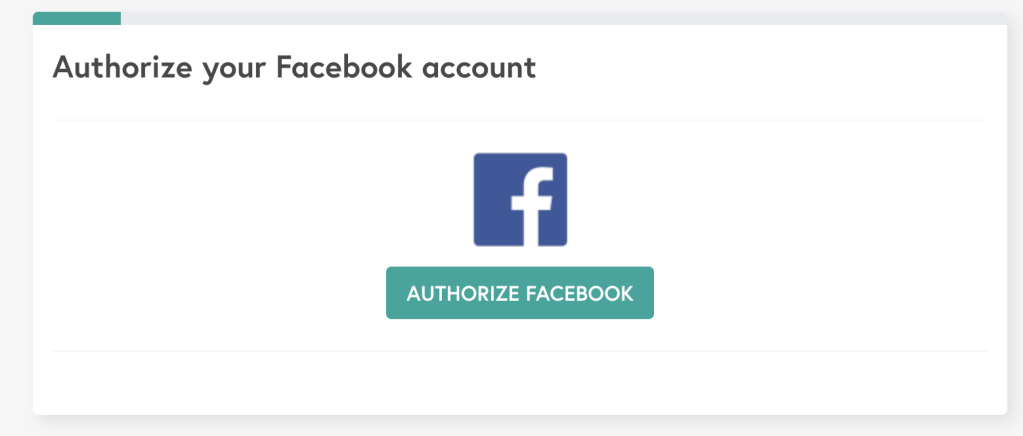 Step 3. Choose the Ad account you want to link and click Next:
note:
Do you have edit permissions for this Google Analytics property? You'll need those before continuing to the next step.
Step 4. Go into Google Analytics > Data Import and hit CREATE to add a new data import template:
Step 5. After creating the Import template, select Cost Data as the Data Set type and click Continue:
Step 6. Name the import FACEBOOK LITTLEDATA IMPORT and select to enable all the views that you use:
Step 7. Under Data Set Schema, select Clicks, Cost, Impressions in the second table; in the third table, select Ad Content and Campaign:
Step 8. For Import Behavior select Overwrite, then hit Save and lastly click DONE:
Step 9. Your Facebook Ads connection is now complete. You will start seeing all the ad clicks, ad costs, and ad impressions imported daily to your Google Analytics account.