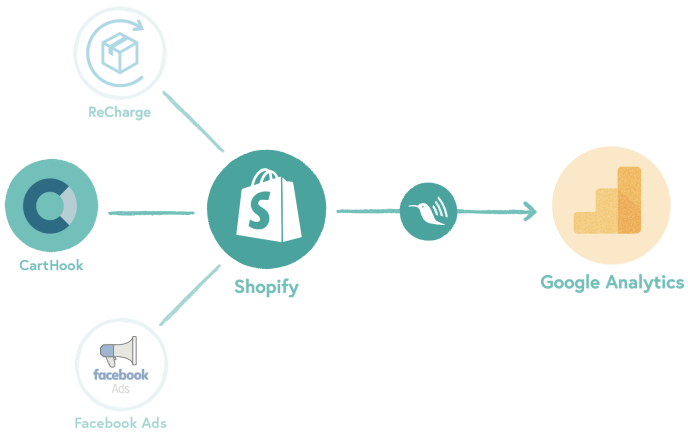 In addition to Littledata's core connections for Shopify to Google Analytics and Shopify to Segment, we offer several connections and integrations to complete your tracking setup.
CartHook is a popular checkout app for Shopify merchants that offers custom funnels, including upsells and downsell offers. Littledata's CartHook connection automatically tracks all checkout steps, sales, refunds, upsells and downsells for payments made via CartHook in your Shopify store. Our app sends the improved data directly to Google Analytics or Segment.
Connection benefits
Littledata benefits
Complete eCommerce sales data and marketing attribution in Segment, Google Analytics, or any connected reporting tool
Server-side tracking for accurate data
Custom dimensions for calculating LTV
Minimal, super-fast script and GTM data layer
Works with headless Shopify setups
tip:
Our CartHook connection works with the CartHook checkout product. If you are using CartHook's new Shopify app, CartHook Post Purchase Offers, with the Shopify checkout, this is tracked via our main Shopify to Google Analytics connection (you do not need to activate the CartHook connection).
Learn more
You can install the CartHook connection directly in the Littledata app, or from your CartHook admin.