Littledata automatically integrates with Shopify and BigCommerce sites to capture granular data about customer touchpoints across the user journey, including sales, marketing, customer and product performance data. Our data layer uses detailed, predefined tracking schemas to ensure accurate data in multiple destinations.
Here are some of the benefits of a predefined tracking schema:
Works automatically to ensure consistent data in multiple destinations
Useful for companies with multiple brands/stores to have a mirrored set of events between them which helps with easier cross-store analysis, as well as simplifying the tracking maintenance across all stores
Ideal for custom audience building across platforms
Google Analytics 4 Schema
Littledata's Shopify to Google Analytics 4 connection uses a combination of client-side (browser) and server-side tracking to ensure 100% accurate data about your Shopify store in Google Analytics 4.
For complete property and event details please view our complete Google Analytics 4 tracking schema alongside parameter details.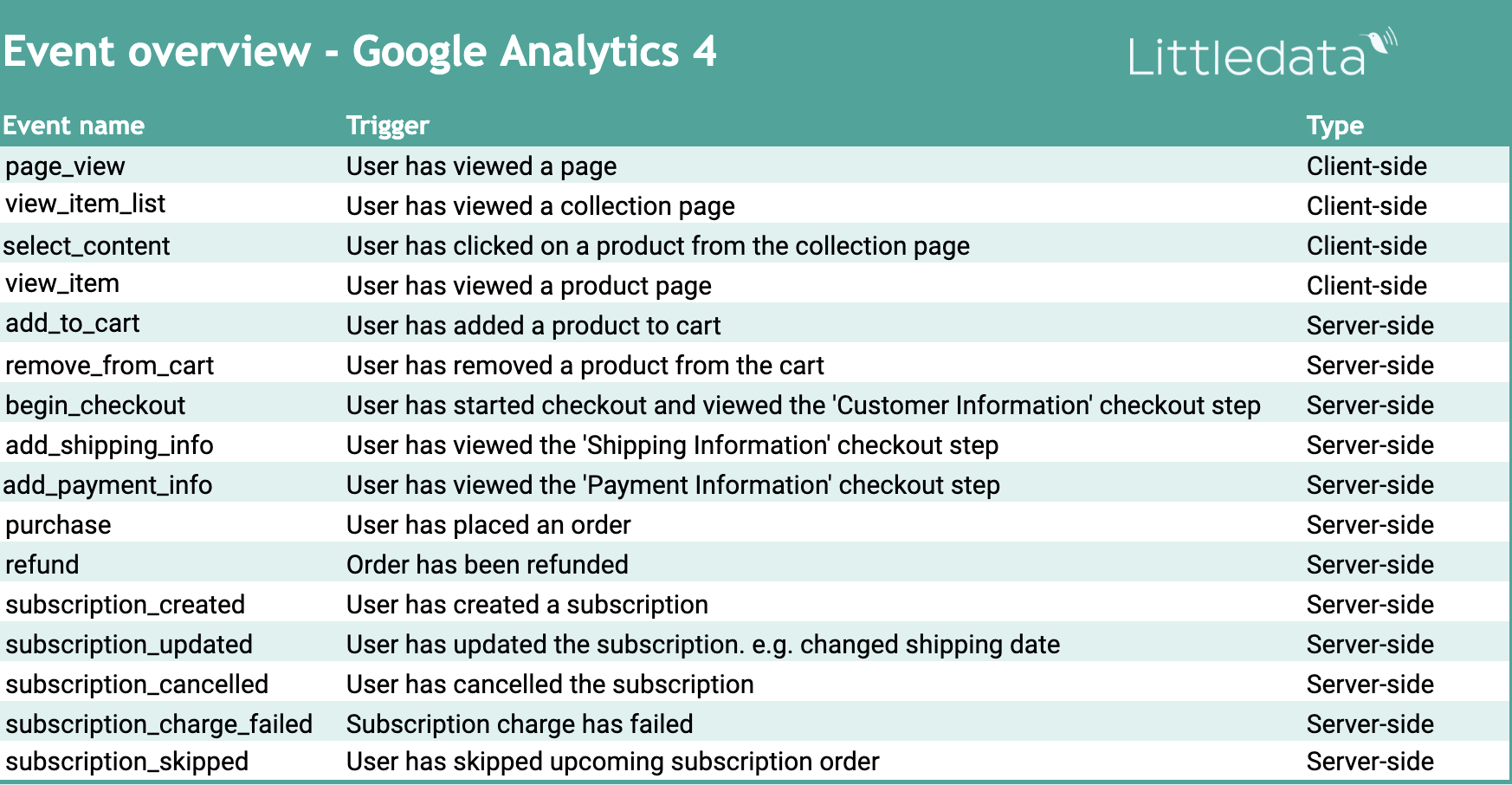 Segment Schema
Littledata's Shopify to Segment connection is the approved source for Shopify stores using Segment as their data integration tool. Common data destinations from Segment include Snowflake, Mixpanel, Amplitude, Braze, Iterable and Klaviyo.
Our Segment connection is fully compliant with the latest version of Segment's ecommerce spec. See the Segment tracking plan & event schema for more details, including a complete list of events, properties, reusable props, and user traits included in identify calls.
BigCommerce Schema
Littledata's BigCommerce to Google Analytics connection uses server-side tracking to improve marketing attribution and capture more granular data about shopping behavior on your site. This connection tracks complete Enhanced Ecommerce events, including product list views and clicks, adds-to-cart, checkout steps, orders and refunds.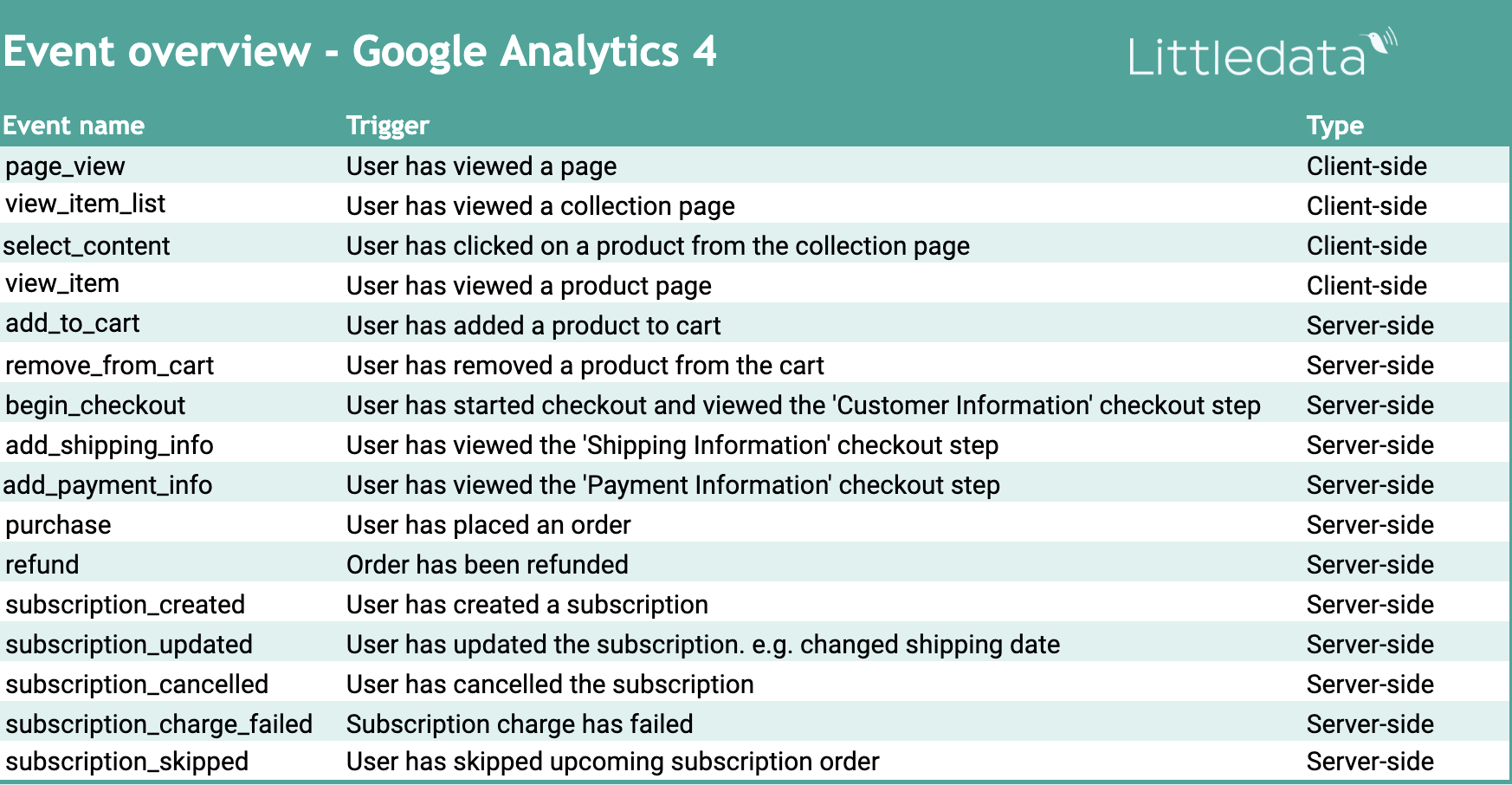 For complete property and event details, check out Littledata's schemas for the GA4 connection.
Facebook Conversions API Schema
Littledata's Shopify to Facebook Conversions API connection uses a combination of client-side and server-side tracking to increase event match quality and Facebook Pixel attribution. This is a way to improve retargeting and audience building across the Meta network, including Facebook Ads and Instagram Ads.
For a complete list of events, triggers and parameters enabled by Littledata, see our Facebook CAPI Tracking Schema.

View the Facebook Conversions API schema >>>
Learn more
Ready for accurate data?