You can have any number of team members in your Littledata account at no additional cost. We recommend adding team members during your free trial period so they can get familiar with using the app and setting up connections and integrations.
To manage team members or respond to requests to join your team, log into your Littledata account and go to Settings > Members. The Settings menu is marked by a gear icon in the top right corner of your Littledata dashboard.

How to manage team members
On the team members page in the Littledata app, you can manage current team members, invites and permissions.
Invite a team member: add a team member's name and email to send them an invite. We'll email them a link to create a free account and join your team.
Manage team members: There can only be one account owner, and only the owner can approve requests or remove existing members from the account.
Invited members: Pending requests to join your Littledata team appear in the 'Invited members' section. If invited members are here for awhile, you might want to ping them on Slack or email to make sure they received the invite.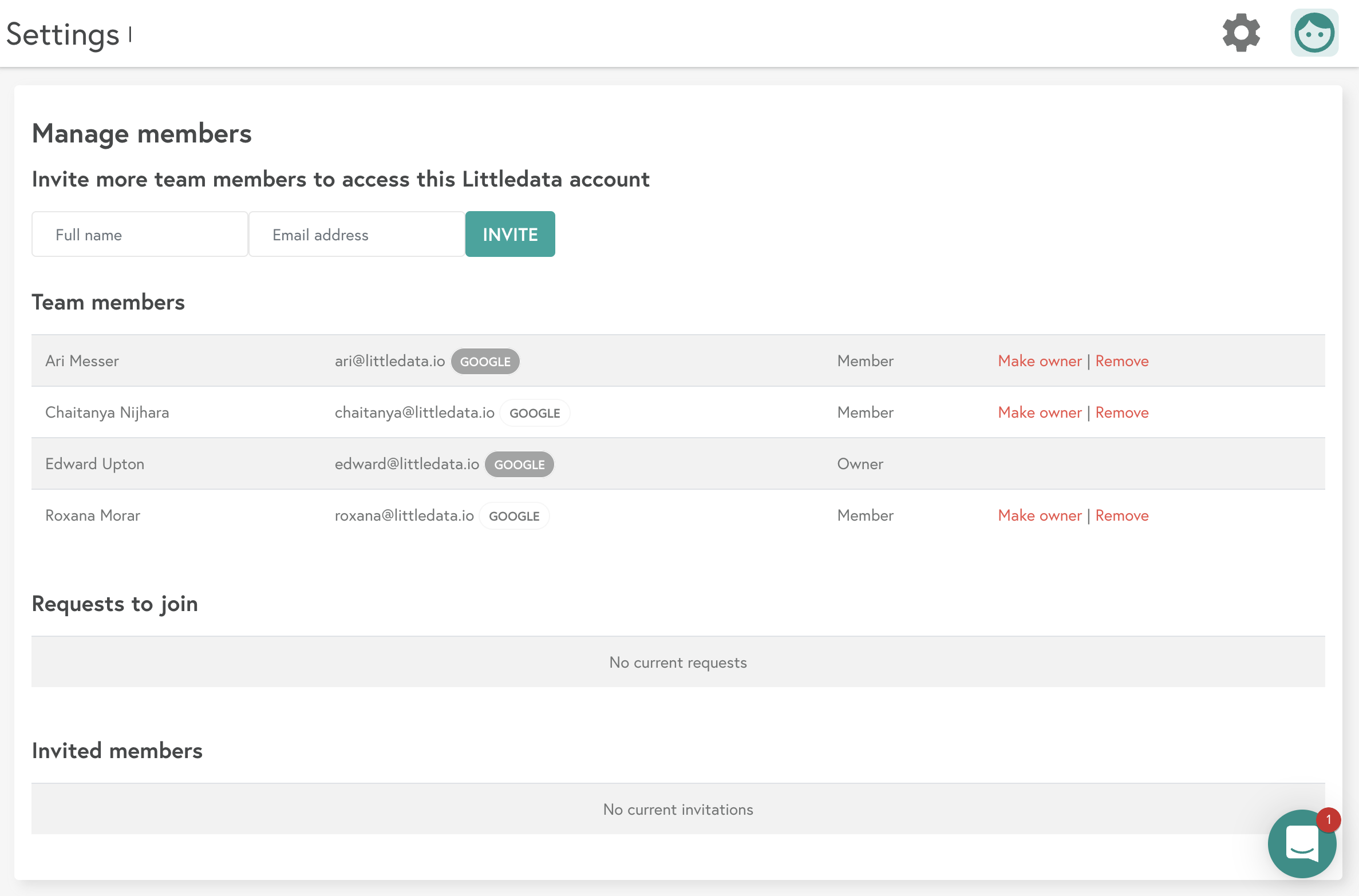 How to approve a request to join your team
How to transfer ownership to another team member