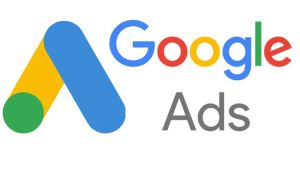 Google provides two ways to get conversion events into Google Ads:
By adding conversion tags for Google Ads directly to your site
By linking a Google Analytics account and syncing conversion events with Google Ads
Littledata recommends the 2nd approach, to improve data consistency and for compatibility with our server-side Google Analytics events. This will also:
Eliminate discrepancies between Google Ads and Google Analytics revenue reporting
Report on any Goal or Ecommerce transactions in Google Ads
See detailed shopping funnel metrics in Google Ads
Set up more complete remarketing audiences
Although the conversion event count may be different between Google Ads and Analytics, we believe it is less confusing to have a single source of truth for sales volumes and value.
You can use Google Analytics conversions alongside other Google Ads conversion tagging already set up, provied you set the others as secondary conversions.
When do you need Google Ads conversion tags?
In a few situations where you may need to add Google Ads conversion tags for your store:
When you need to track view-through conversions from display ads
When you care about reporting on the ad-click date rather than the conversion (order) date
When you want to 'greedier' conversion attribution in Google Ads, rather than the multi-channel (and in GA4, data driven) attribution from Google Analytics
In this case, we have a way to add the Google Ads tags in Littledata's settings, or if you are using Segment you could add their client-side Google Ads destination.
How to connect Universal Analytics with Google Ads
note:
If you installed Littledata before May 2022 and set up the Google Ads connection, you can skip this step.
Before starting the connection process, please make sure that:
Then,
Sign into your Google Analytics account.
Click on the Admin cog on the bottom left-hand corner.
In the Account column, select the analytics account that contains the property you want to link to one or more of your AdWords accounts.
In the Property column, select the analytics property you want to link, and click AdWords Linking.
You can then select the checkbox next to any AdWords accounts you want to link with your analytics property. Click on Continue.
After that you'll be prompted to link the configuration, please turn on All Web Site Data and then click Link accounts.
Your set up is complete now and you can click Done.
Now when you go under AdWords Linking, you'll be able to see your linked accounts!
Adding remarketing audiences from Universal Analytics
Once your Google Analytics account is linked you can automatically sync audiences with Google Ads
You can use any of the ecommerce events that Littledata's app sends, or custom dimensions like Customer Lifetime Value (LTV) to build these audiences.
Some examples of remarketing audiences you could build:
Only viewed a product - users who saw product details but no adds to cart in the last 30 days
Abandoned cart - users who added to cart but did not purchase in the last 30 days
Purchasers - users who made one or more orders in the last 30 days
Include GA conversions in Google Ads reporting
You can now use individual conversion actions in your Conversions  and Conversion value reporting columns.
And add specific columns, such as Bounce rate or Pages per session, to your campaign reporting.
Removing the connection with Google Analytics
If you want to remove the Ads linking go to Admin > Google Ads Linking. Click on Littledata Google Ads Connection. Then hit Delete link group: