Littledata's Shopify to TikTok connection allows your store to get accurate server-side data from Shopify into TikTok to build audiences and improve campaign reporting.
Adding the TikTok connection
In this quick setup guide, we'll show you how to easily connect your Shopify store to TikTok Ads Manager. Follow the instructions below to find out how to connect in a few easy steps.
Go to your Littledata account; in the Connections tab, search for TikTok and click CONNECT:

Add your TikTok Pixel ID and Access Token, then click NEXT: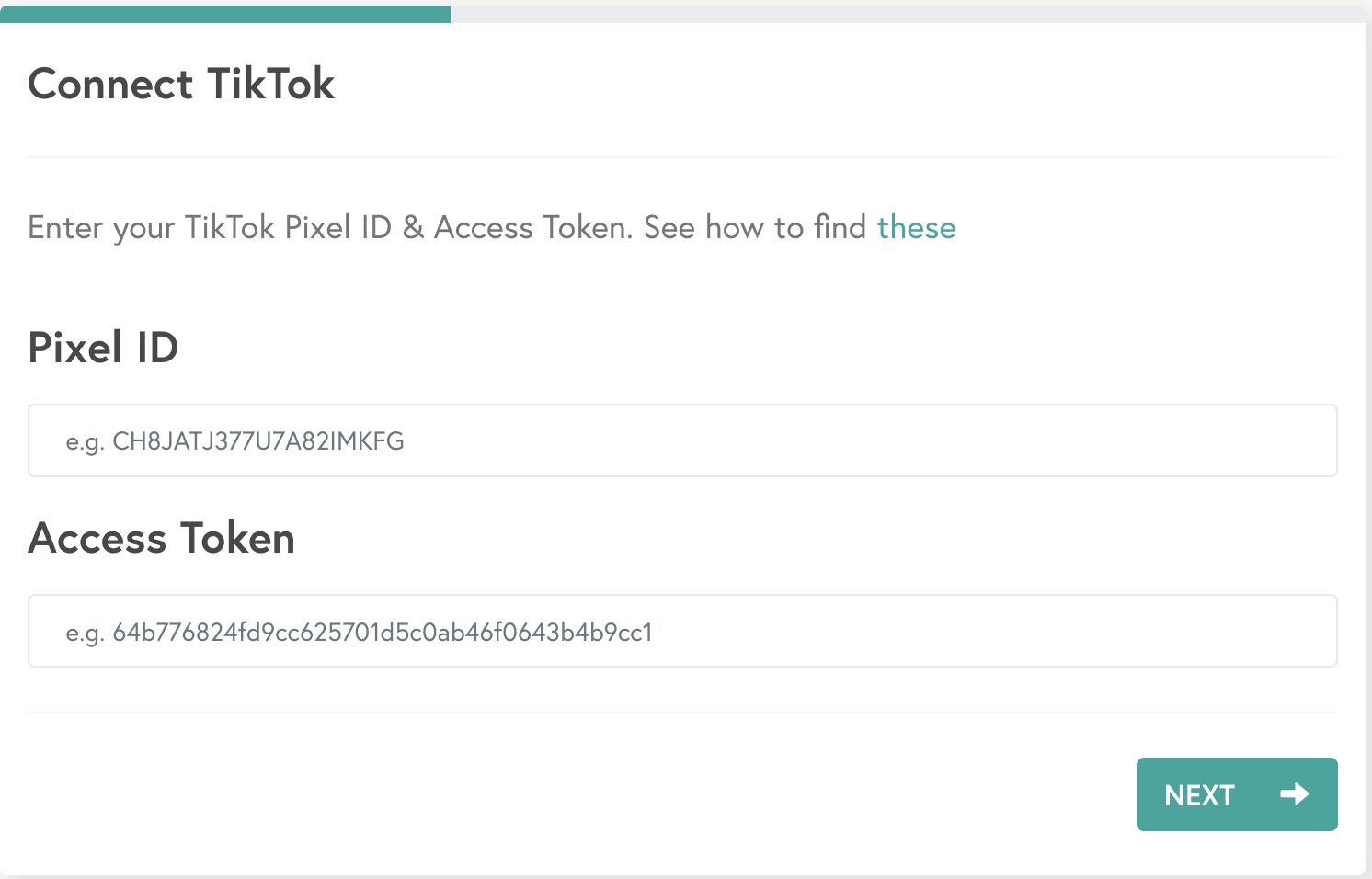 All done! Keep reading to find out how to generate an Access Token and find your Pixel ID.
Find your Pixel ID and Access Token
In this next section, we'll show your how to find your TikTok Pixel ID and generate a new access Token.
Log in to your TikTok Ads Manager, hover over Assets, then click on Events:

Under Web Events, click Manage:

Click on your Pixel, then go to the Settings tab:

Scroll down to the Events API section and click Generate Access Token:

Copy the newly generated access token and Pixel ID (from the top of the page) and paste them into the required fields within the Littledata app.
Disable the Data Sharing option in TikTok's Sales Channel
In order to get the most out of our TikTok integration and avoid duplicate tracking, we advise to disconnect the Customer Data Sharing option in the TikTok Sales Channel in Shopify.
Here's how to do it:
If you have the TikTok app installed on your Shopify store, go to your store's homepage and click on TikTok in the Sales channels list

After that, go into Settings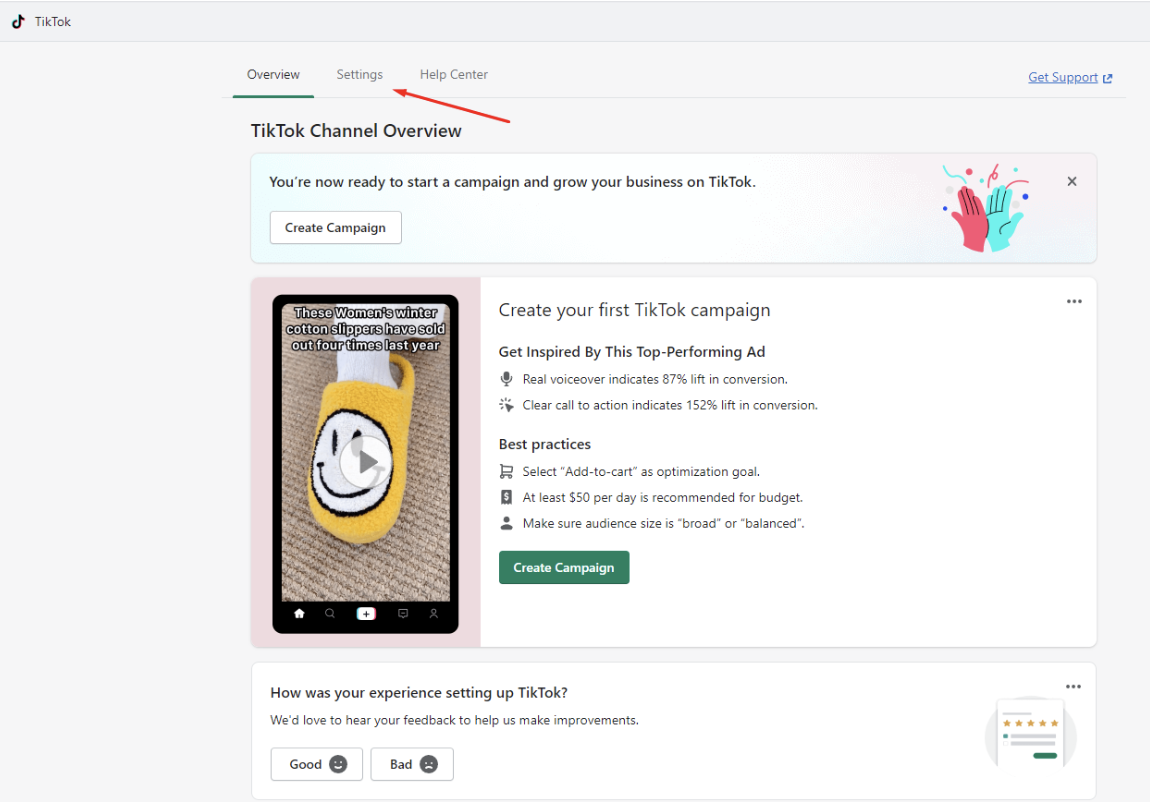 Go to Data sharing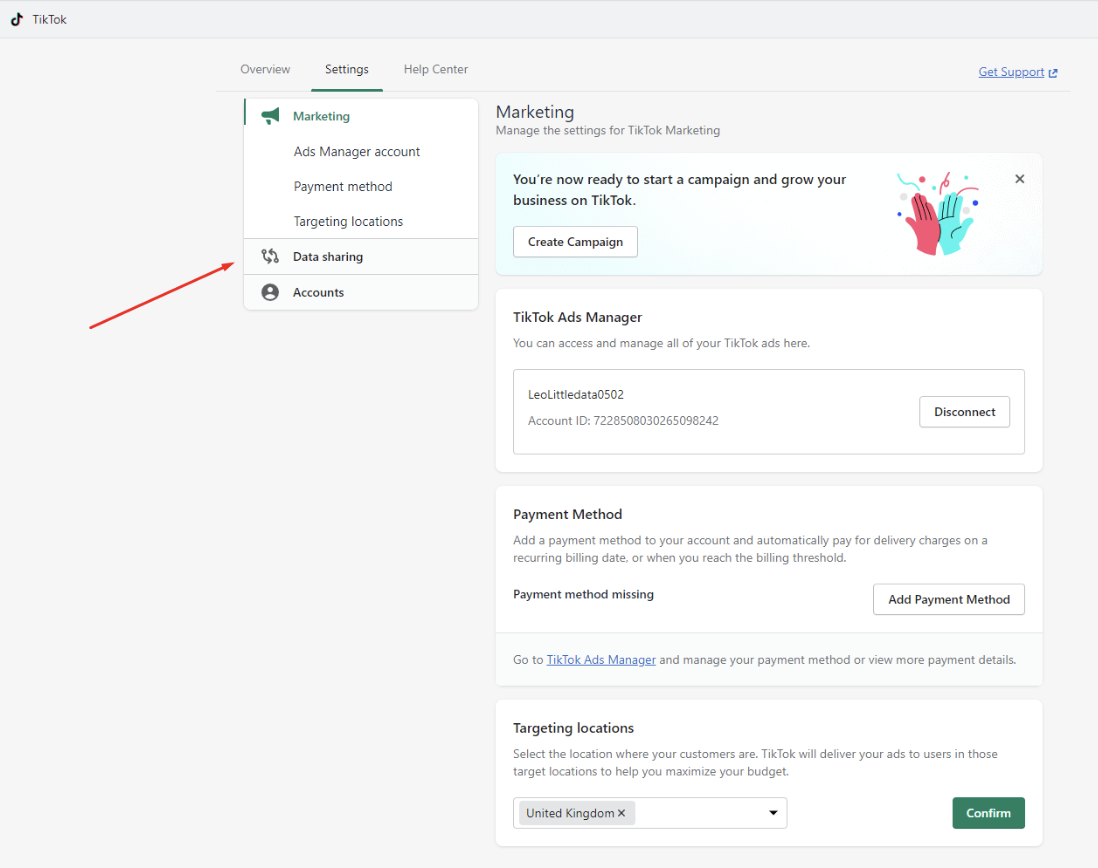 Click Disconnect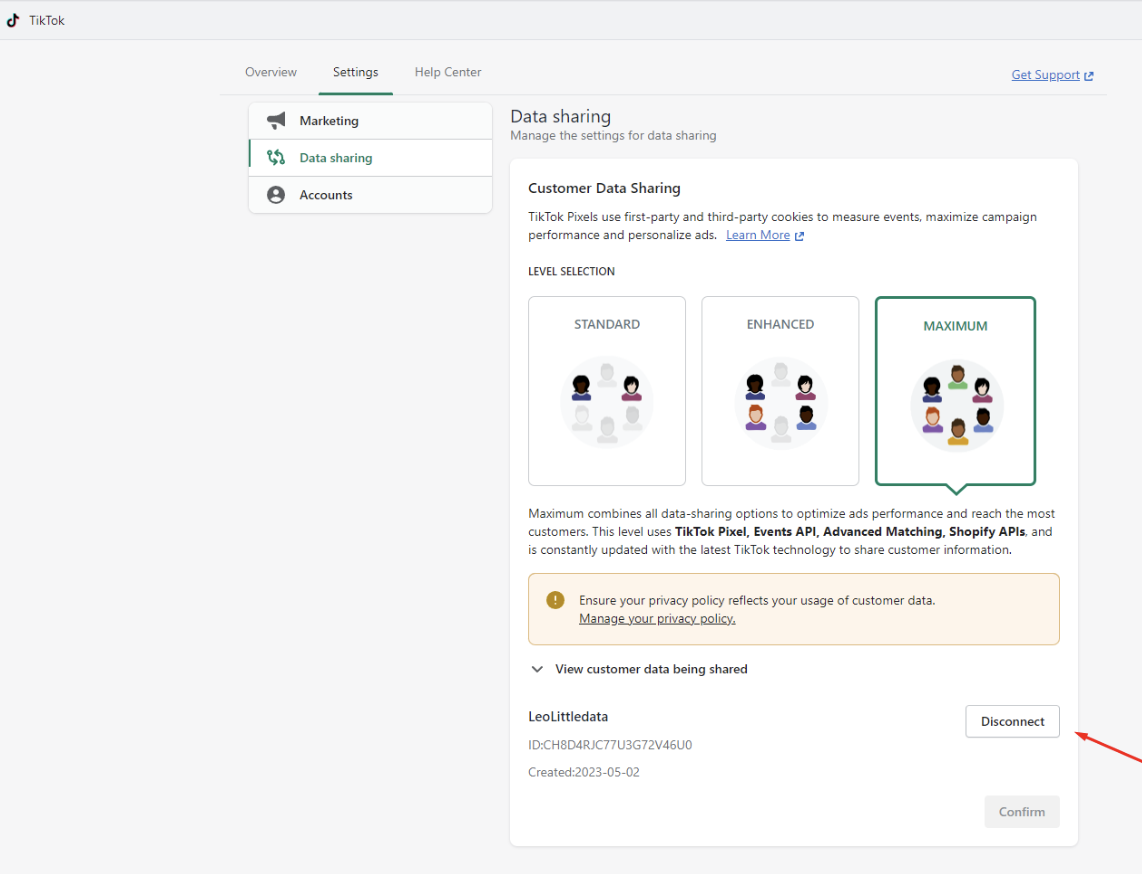 Now confirm that you want to disconnect Pixel Tracking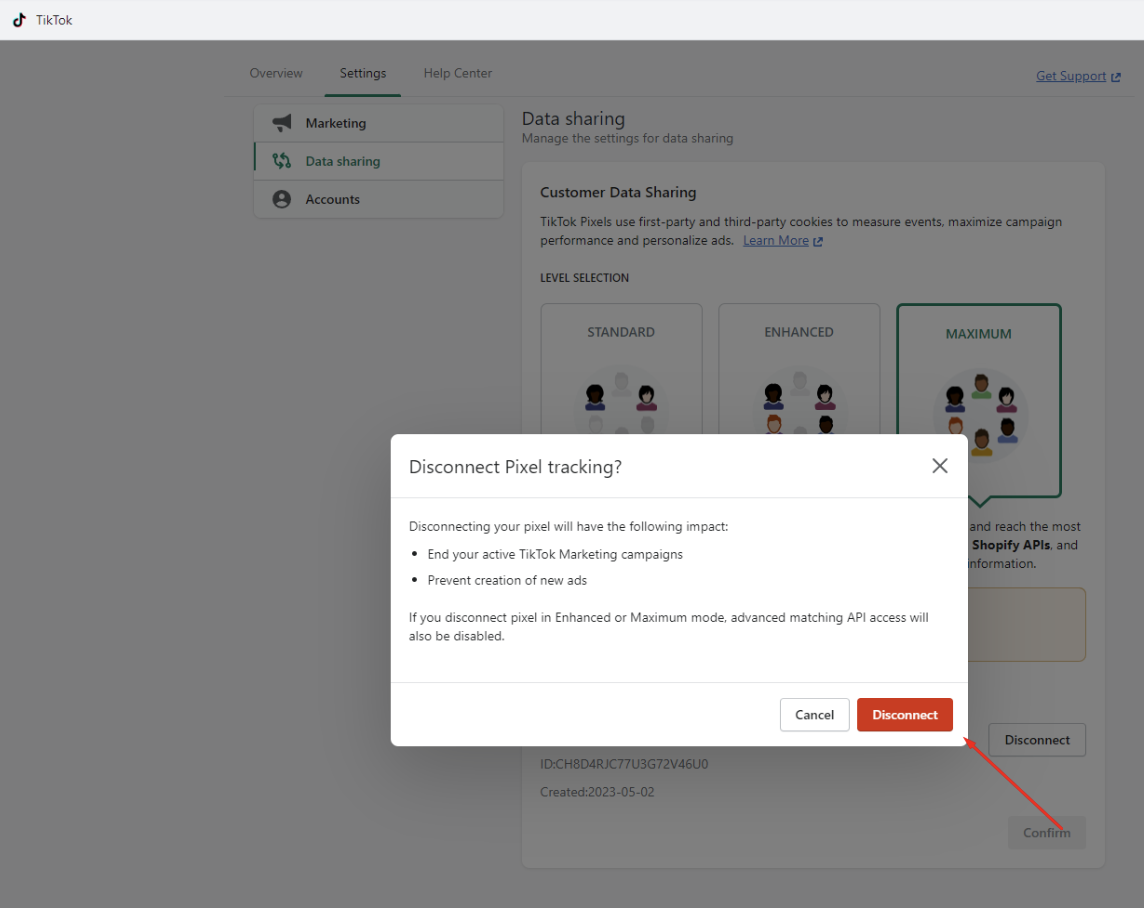 Now you're all set with the TikTok connection
Recommended reading: