Adding the Pinterest connection
In this short article, we're going to show you how to connect your Shopify store to Pinterest in a few quick steps. Follow the instructions listed below.
In your Littledata account, go to the Connections tab, find the Shopify to Pinterest connection and click CONNECT:

Next, enter your Ad Account ID, Tag ID, and Conversion Access Token. Then click NEXT: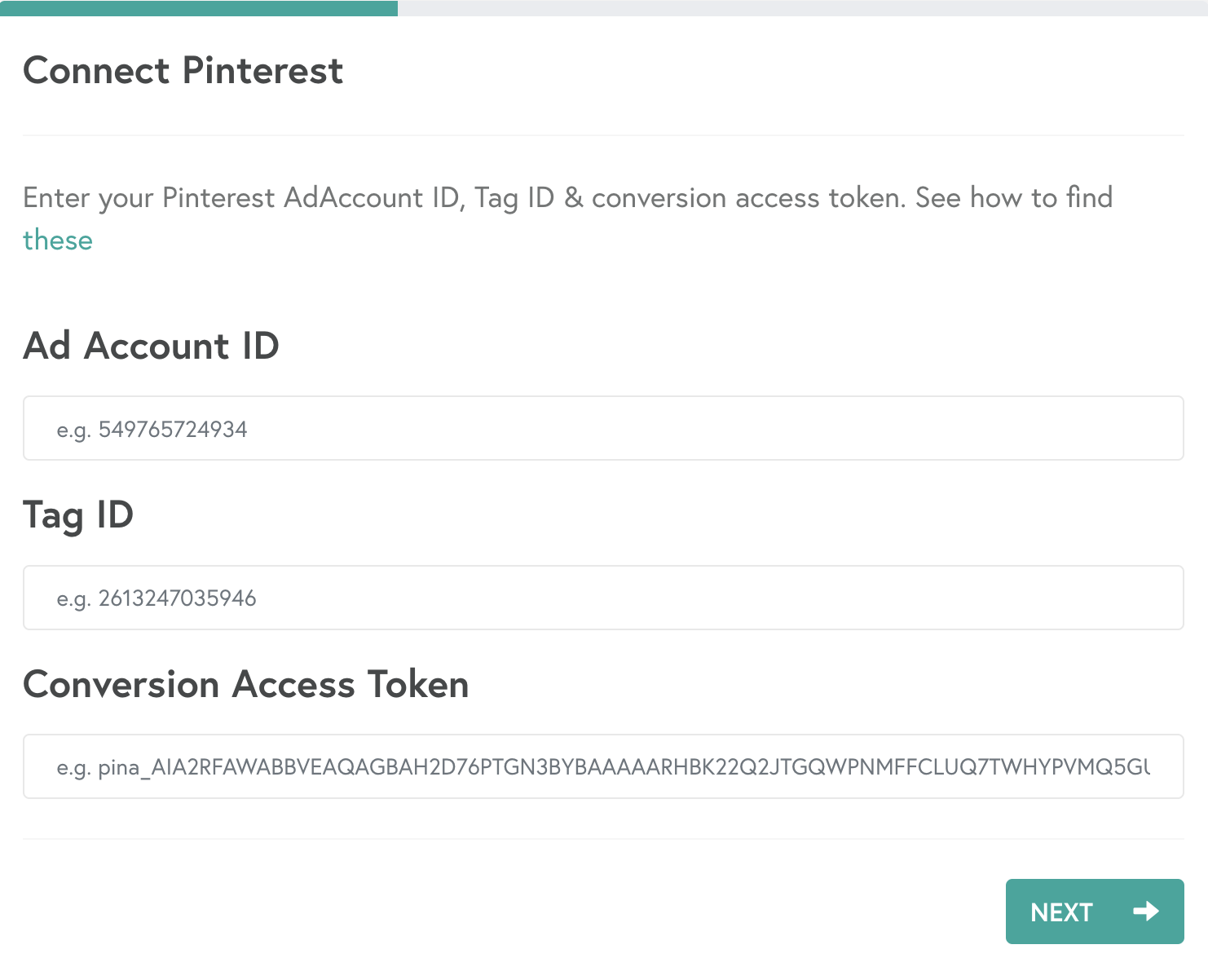 All done! Keep reading below to find out how to generate your Conversion Access Token and find your Tag and Ad Account IDs.
Find your Ad Account and Tag ID, and generate a new Conversion Access Token
Log in to your Pinterest Ads account, click on the Ads section in the top table, then Conversions: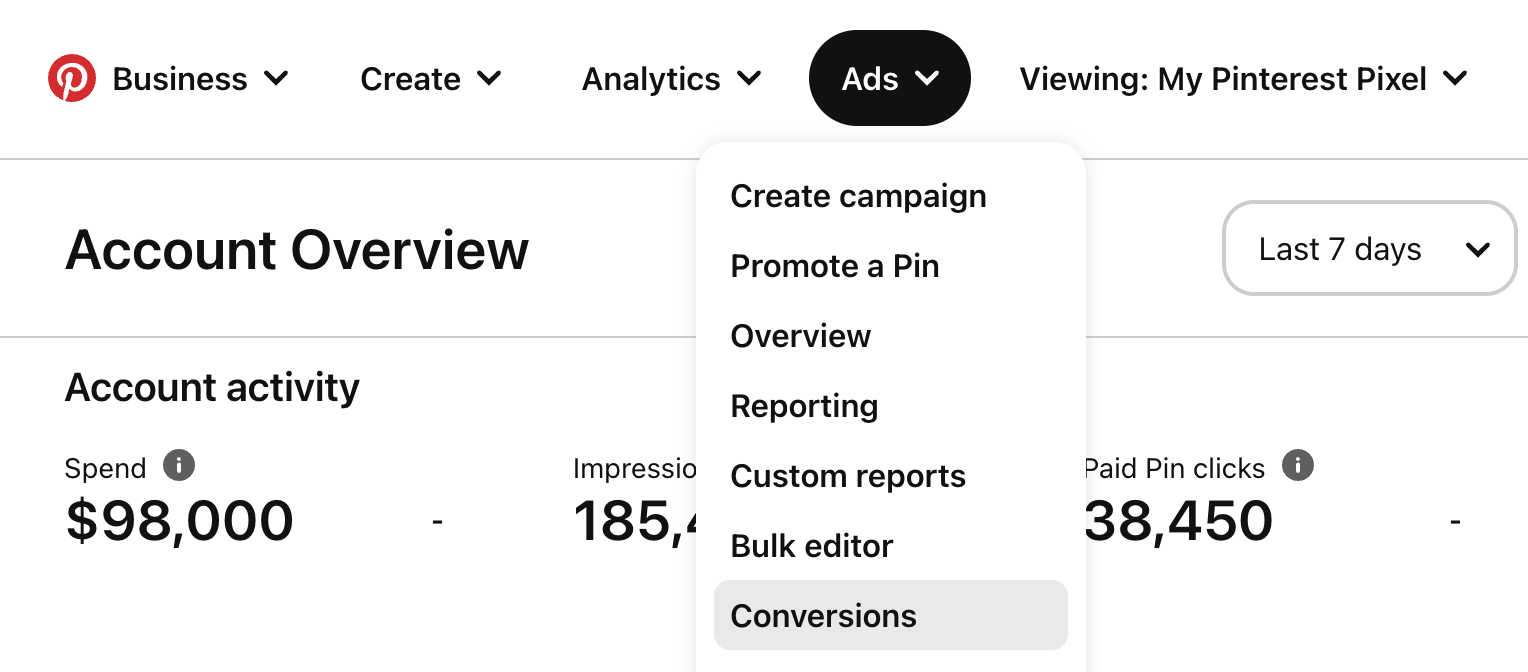 For the Ad Account ID and Conversion Access Token, go to the Conversions section. Click on Generate new token for your Conversion Access Token. The Ad Account ID can be found within the brackets highlighted below:

Take both of these values and fill in their respective fields within the Littledata app.
For the Tag ID, click on Tag Manager in the left-hand side menu. The value within the brackets is your Tag ID - copy that and paste it into its field within the Littledata app: