Littledata's Shopify to TikTok connection improves data quality, match rates and ROAS in TikTok Ads and audiences. The plug-and-play connection includes TikTok Pixel with server-side event tracking. This connection works automatically, without the need for Google Tag Manager (GTM).
Benefits of our direct Shopify to TikTok connection:
Captures 100% of standard ecommerce events in TikTok, including checkout funnel steps, payments and upsells
Backwards compatible with your TikTok Pixel or TikTok Shopify App to ensure complete user tracking
Works with every Shopify and Shopify Plus site, including multiple country stores (multi-currency), headless setups and subscriptions
Enables better matching, targeting and audience building
Enhances cross-device retargeting and Dynamic Product Ads (DPA)
What you can track
Here's what you can track with Littledata's TikTok integration for Shopify and Shopify Plus. All the events listed below are tracked by default. You can turn some events off by contacting our customer support team. 
Client-side events
| Event name | Description |
| --- | --- |
| View Content | When the user lands on a product page |
Server-side events
| Event name | Description |
| --- | --- |
| Add To Cart | When the user adds a product to cart |
| Initiate Checkout | When the checkout has been started |
| Add Payment Info | When the user lands on the payment checkout step |
| Complete Payment | When the user places an order (excluding Point of Sale and Draft orders) |
| Post Purchase Upsell | The completion of an upsell purchase with newly added products |
NOTE: Only standard ecommerce events supported by TikTok's Events API are included. Please ask us if you'd like to track other events (e.g. Remove from cart, View item list and Refunds).
tip:
Data geeks take note! For a complete list of events, triggers and parameters tracked by Littledata, see our TikTok Tracking Schema.
How Littledata improves Advanced Matching in TikTok
Littledata sends all the required data so that you have the best possible matching in TikTok. Advanced Matching enables more accurate measurement with more tracked conversions and lower Cost Per Acquisitions (CPAs) in reporting. Advanced Matching also enables multi-session reporting for people who log in to TikTok, which helps track purchases made across different devices, different browsers, or at different times
Advanced Matching is also required for leveraging products like Dynamic Product Ads (DPA) retargeting.
Similar to our Facebook Conversions API connection, Littledata's TikTok connection provides all the necessary parameters for Advanced Matching.
ttp and ttc parameters
Similar to Meta's fbp and fbc, Ttp and ttc are the most important parameters that boost up the matching.
These parameters are vital for the attribution, so Littledata's TikTok connection ensures that they are passed to the server-side events.
User agent, IP and email
To enable matching across user sessions, and on different devices, TikTok needs you to share additional customer data.
The following parameters are collected whenever available and passed to the server-side events (in a secure way): 
user_agent
ip
email
phone_number
Client-side (browser) tracking
TikTok Pixel is a client-side tracking method that works directly from the browser. It helps brands measure, optimise and build audiences for ad campaigns in TikTok Business Center.
How does it work? When you install the TikTok Pixel, a snippet of JavaScript code is added that allows tracking visitor activity on your website. Tracked conversions appear in the TikTok Business Center where they can be used to measure the effectiveness of the ads, define custom audiences for ad targeting or for dynamic ad campaigns, and to analyse the website's conversion funnels.
Note: Littledata does not change your Pixel setup inside the TikTok Business Center or otherwise.
If you use the TikTok Pixel included in this connection you will need to disable Data Sharing from the TikTok Shopify app.
Server-side tracking
In order to get accurate data, you need server-side tracking that captures everything that happens in your online store, including checkout funnel activity and purchases. Littledata's TikTok connection for Shopify does this automatically, with the highest throughput in the industry. Our TikTok integration enables better tracking by stitching your TikTok Pixel events together with accurate server-side events.
Server-side tracking is a more accurate way to track actions and attribute them to TikTok campaigns. In situations where the TikTok Pixel might be blocked by privacy controls (ad blockers, ITP, and iOS restrictions), Events API can still track conversions.
Server-side events are linked to a TikTok Pixel ID and are processed like web events sent via Pixel. This means that server events are used in measurement, reporting and optimization similar to browser Pixel events.
note:
If you see these prompts in your TikTok dashboard, you can safely ignore them. They are just detecting that you are using a more complete connection rather than the default Shopify connection for small stores.

How to use the data for better TikTok Ads
While Littledata will automatically improve your match rate and other details that help with ad performance, TikTok is a relatively new market and there are a lot of opportunities to engage and experiment.
Many top DTC brands are focusing on checkout funnel retargeting and audience building based on interests and purchase behavior. Once you find targeting that works best for your business, why not go all-in with brand takeovers, which let your message takes over the whole screen for a few seconds and then turn into an in-feed video ad, and Pangle placements (if available in your country), which extend to 3rd party sites.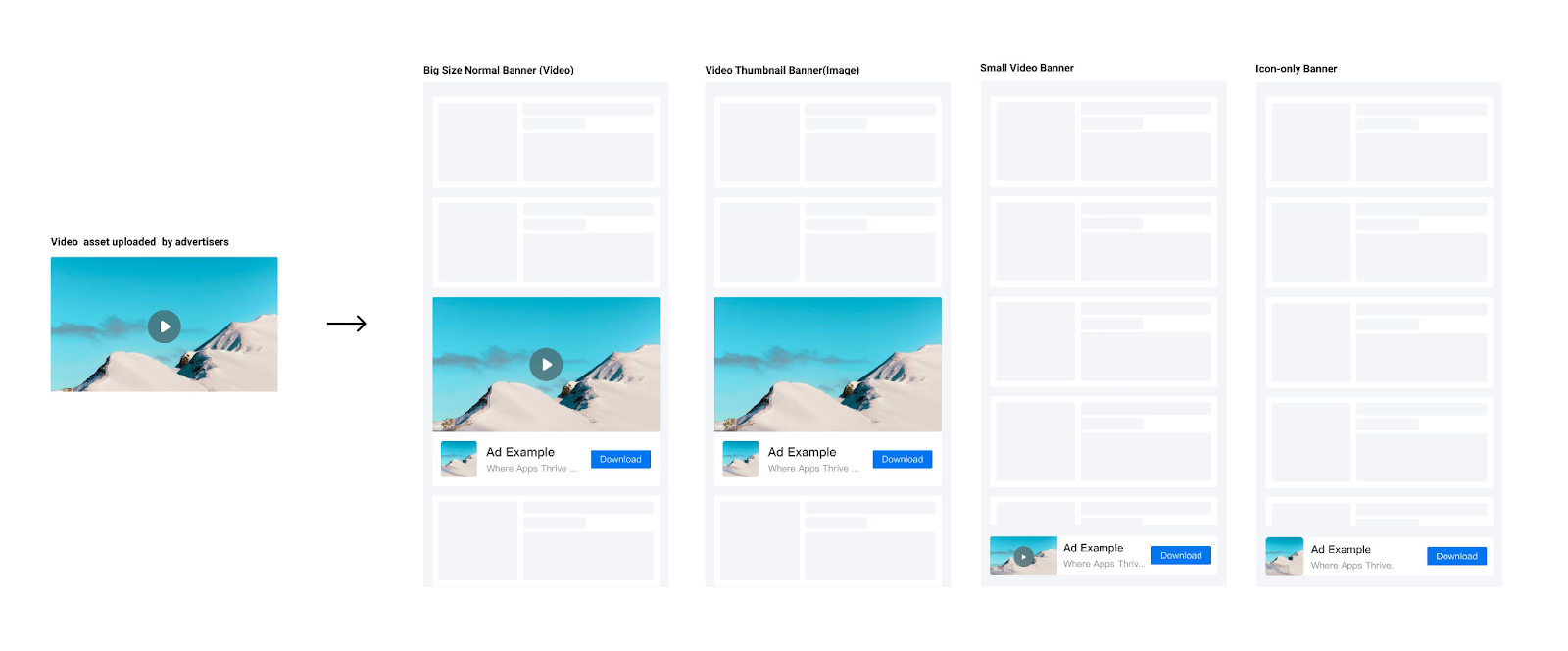 Recommended reading:
tip:
Looking for advice and support? Littledata Plus comes with hands-on data training and connections to our network of top agency partners