How to configure your checkout funnel
One of the biggest features of Enhanced E-commerce is support for checkout steps. In Google Analytics, a funnel is a navigation path which you expect your website users to follow after they initiate the checkout up to the final purchase (transaction).
To take advantage of tracking your checkout funnel and measuring cart abandonment, you'll first need to configure your checkout funnel in the Google Analytics Admin interface, giving easily readable labels to the numeric checkout steps. We recommend the following labels:
Step 1: Contact Information 
Step 2: Shipping Information
Step 3: Payment Method
This order of steps covers the Standard Shopify checkout flow that most stores use. Littledata sends data to Google Analytics in that order.
note:
You don't have to put a label for 'Sessions with Transactions', as it automatically gets populated when a purchase happens.
In order to configure the funnel steps, you will need to go to your Google Analytics dashboard > Admin > E-commerce Settings (under view) > Enable Enhanced E-commerce Reporting. You can then create your funnel steps using easily readable names, like so: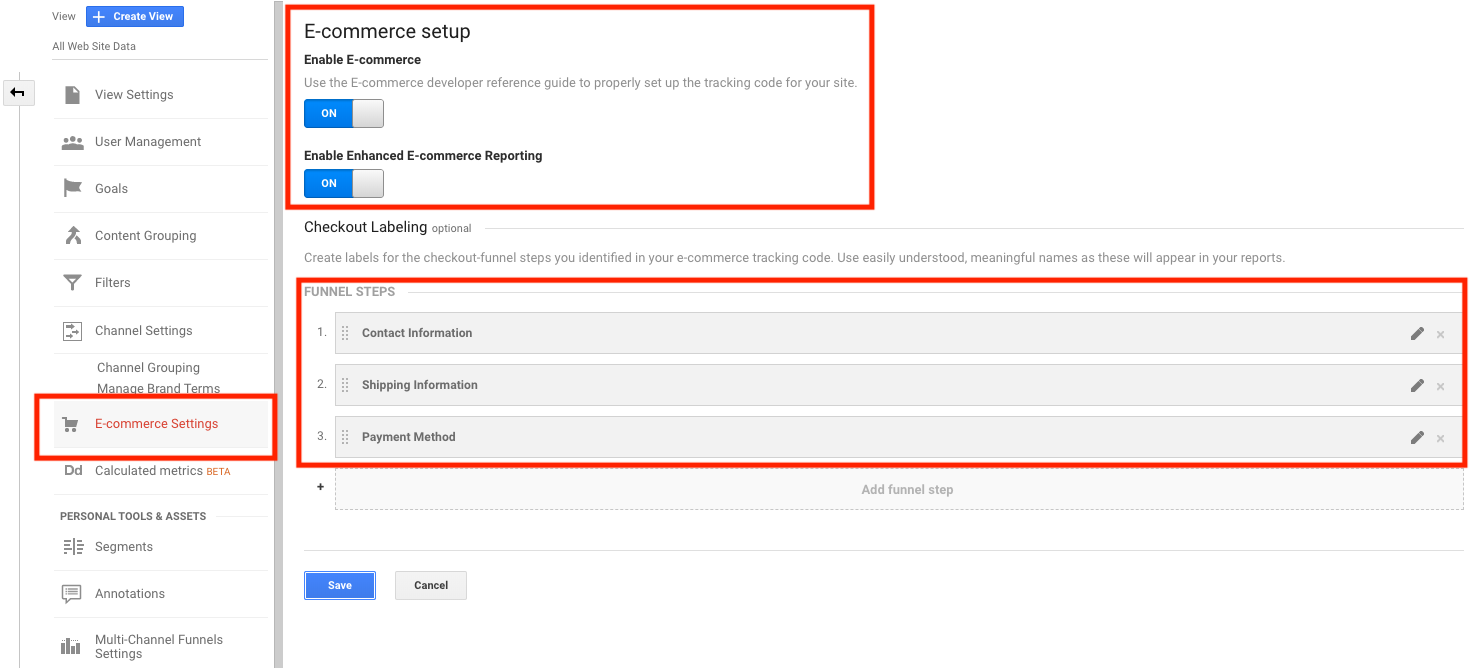 How the data looks in Google Analytics
Once you have set up your checkout funnel steps, you will start seeing data populating in your Checkout Behavior report with the checkout steps as shown below: