Are you struggling to manually connect Facebook and Instagram campaign data with Google Analytics? Littledata's Facebook Ad Costs  connection does this automatically - but why do top eCommerce sites do this, and what are the main benefits?
note:
Did you know? Littledata's connection works for both Facebook Ads and Instagram Ads!
Ecommerce sites need a like-for-like view of marketing channels, and a way to connect that ad spend with shopping behaviour and product performance. Our Facebook Ads connection automatically pulls ad costs and campaign data into Google Analytics daily, so you can compare the Return on Advertising Spend against other channels.
Why not use Facebook analytics?
The advantage of doing this in Google Analytics, rather that on Facebook's own reporting, is that you can look at the multi-channel impact of Facebook Ads, and link the Facebook spend to actual sales as measured on your eCommerce platform.
Other benefits of the connection include:\
Enterprise-level reporting on marketing channels and product performance\
Complete view of how your ad spend contributes to product and subscription revenues\
Like-for-like comparison of Facebook Ads and Instagram Ads against other channels like Bing and Google Ads
Learn more about why Facebook data doesn't match Google Analytics data and how to find the real ROI on your Facebook Ads for eCommerce sites.
How our Facebook Ad Costs connection works
After the Littledata app is connected to your Facebook business account, we run a daily task to transform the performance of all the active Ad Sets into a CSV document that is imported into the chosen Google Analytics account. We import the ad clicks, ad costs and ad impressions.
If your UTM campaign tagging is complete, the traffic and ecommerce events will be linked with the different ad groups for cost analysis: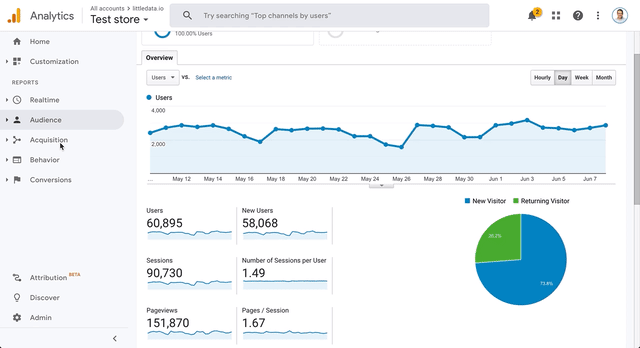 And also available in the Model Comparison Tool of Google Analytics to analyze Return on Advertising Spend: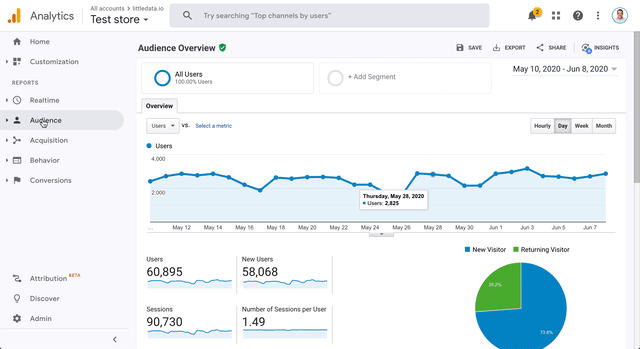 Learn more