In this quick setup guide we will show you how to install the Shopify to Facebook Conversions API (CAPI) connection.
note:
At this time, our Facebook CAPI connection does not work well in conjunction with server-side GTM. We advise to either use one or the other to have optimal tracking.
Adding the Facebook Conversions API
Step 1 In your Littledata Dashboard go to Connections. There you will find the Shopify to Facebook CAPI connection. Click Connect
Step 2 Fill in your Pixel ID and Access Token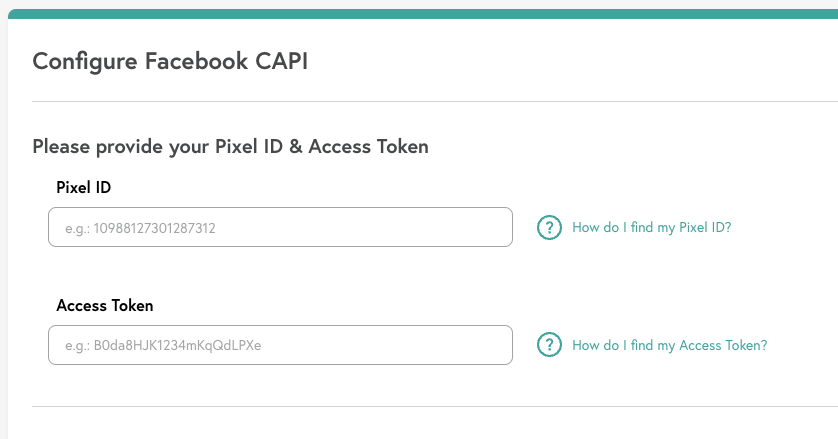 Generating a Pixel ID and Access Token
In your Facebook Business Manager, go to Events Manager > Data sources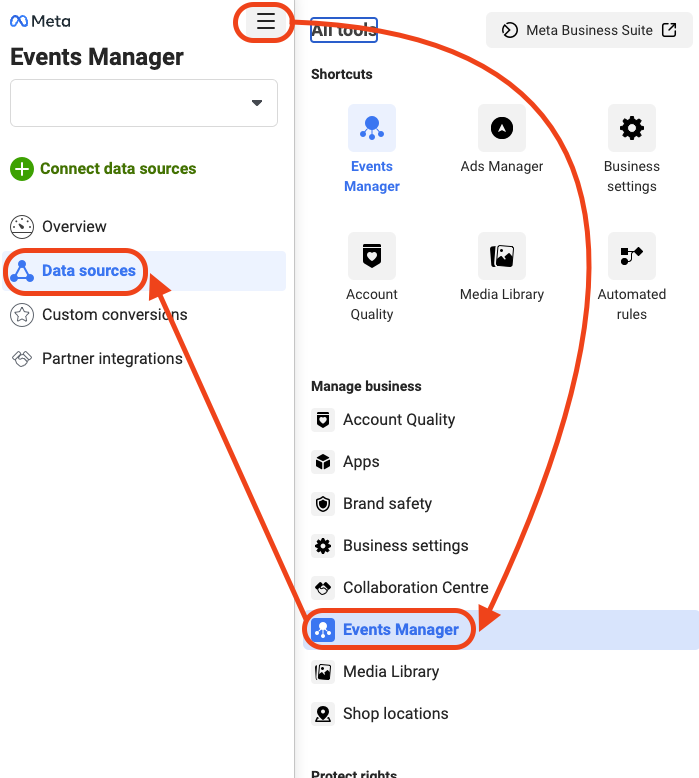 Select the pixel and under the Settings tab you will find the Pixel ID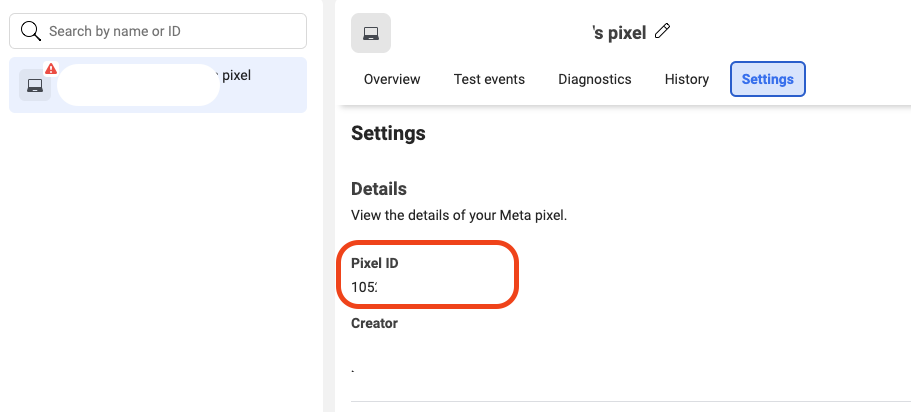 In the same Settings tab, down the page, you will find the Conversion API section. Below Get Started you will find the button which will generate the Access Token

All done!