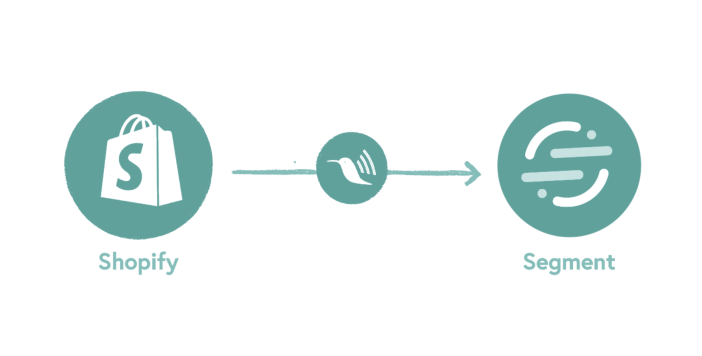 Littledata's Shopify to Segment connection is the approved source for Shopify stores using Segment as their data integration tool. The connection is fully compliant with Segment's ecommerce spec.
Segment is a customer data platform with connectors for many popular marketing, CRM and data warehouse destinations. Littledata's Shopify app for Segment seamlessly pushes data about your Shopify store to Segment. Littledata sends events to Segment, which are behaviors or occurrences tied to a user and a point in time. Data from these events can be loaded into your Segment warehouses, and also sent to Segment streaming destinations.
Connection benefits
Send data to any of Segment's hundreds of destinations
Fully compatible with Online Store 2.0 and one-page checkout
Combination of client-side and server-side tracking to capture browsing activity, orders and refunds
Extra user fields for calculating LTV and more
Minimal, super-fast script and data layer
Works with headless Shopify setups
Import historic orders into a data warehouse (with a Littledata Enterprise Plus plan)
Support for common Segment destinations
Learn more
Ready to link up Shopify and Segment?